Solana Design Studio, interior designers and decorators, has made its mark for sophistication and elegance with exquisite design, featuring carefully crafted details, quality, safety and ambience-friendliness. Our kitchens & wardrobes are a reflection of constant stylistic and technological innovation for creating an unconventional, personalized beauty, founded on excellence, meticulous production and quality of materials. At Solana, beauty is not the privilege of the few, but rather a common heritage that lives in the experiences, memories and dreams of every individual who aspires for aesthetics in Home décor, kitchens & Wardrobes.
At Solana we've been creating quality cabinets with an eye on functionality and aesthetics. Our products reflect more than 10 years of know-how by featuring state-ofthe- art finishes, easy-clean interiors and dependable hardware – all with great style in mind. In fact, our dedication to the craft has made us one of the most widely used and the best interior design company in the industry today.
We at Solana expect its kitchens and wardrobes to work faultlessly for decades after installation. So from our drawer runners to door hinges, we build our kitchens and wardrobes to last. We aim for unsurpassed quality in every detail, down to the smooth, seamless finish on doors and surfaces. Even the materials we use to make our cabinets are denser & it lasts for decades. With Solana interior design consultant, the closer one looks, the more there is to admire, it is remarkable both for its innovative design and the perfection, that goes into every detail. We use a combination of advanced engineering and the kind of individual attention that can only come from skilled craftsmanship.
We are deeply indebted by a "service oriented" philosophy that has developed a comprehensive kitchen & wardrobe systems geared to meet fully the aesthetic and functional requirements of each individual customer.
Our organization is supported by a highly qualified team who know, how to design modern style kitchens with the utmost professionalism, with a wide range of models in a great number of variants, which together with the availability of made-to-measure articles and colors produced to match customer requirements practically making a whole world of design, possibilities & layout.
BRING YOUR VISION TO LIFE
Our team of experts work hard to bring your dreams to reality and is adept at carefully listening to your objectives and vision, developing designs that deliver their unique essence, while adhering to timelines and budgetary parameters.

Truly passionate about creating unique projects that pertain to our client's personality, dreams and Visions…
We have following programs for providing the best in industry interior design services :
Proven track of on-time delivery with 45 days of work commitment.

Un compromised usage of laminated marine plywood.

Trusted warranty of German technology and machinery.

Skilled workforce with excellent craftsmanship.

Modern, traditional and contemporary designs.

100% customizable packages.

Perfect utilization of space.

Direct delivery from factory.

Individual care and attention while delivery and installation.

Value for money.

Unique and signature designs.

Durable, long life products with warranty.

Simple ordering and purchase procedures.

Guaranteed customer satisfaction.

Perfect time management.

Deadline based execution.

Life time service available.

Effective Communication.
Solana design studio story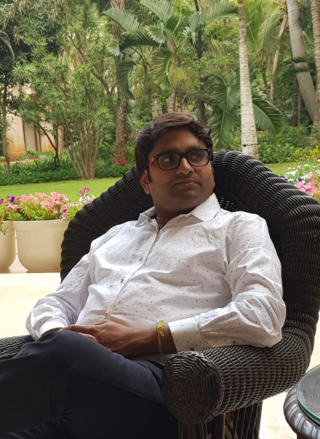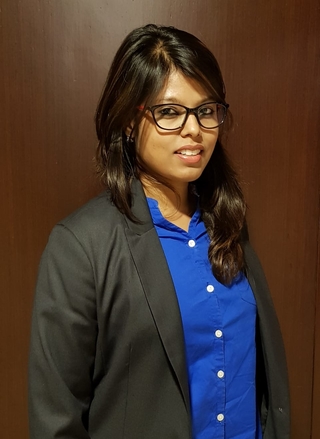 SOLANA DESIGN STUDIO professional Modular designing firm was founded by Mr. Naganand Muthyal , he comes from a family which was into Glass & Plywood trading in Killari road Bangalore (Hub for Plywood & Hardware trade) from his childhood he saw there is large gap in the industry in comparison with European countries where wood working was happening in modular way , whilst here it was with carpenters and precision was very difficult to achieve.
With few like minded family circle members he started his first venture in name of High-tech wood concepts followed by Avenir Interior Concepts ,Avenir Interior Pvt. Ltd, Ambiente & Panache Interior Solutions and imported best European machines in the year 2001. All technology, including the machinery, was imported from Europe to ensure that we achieve the best precision levels across the globe.
Modular industry is Morley branched into 2 types Indian and imported, being an Indian brand we are more focused on giving good quality product at best price and most of our manufacturing happens in India with European machines. Solana design studio started with an aim to deliver not just a product, but an experience with no compromises in quality.
Mrs. Bhavya Muthyal joins Mr. Naganand Muthyal in the year 2010 , she has master's degree in Finance and master diploma in interior designing & architecture.
Knowledge is like ocean and we come with expertise in the division and have successfully done many factory visits abroad including Blum, Hafele, Hettich and come with international expertise in terms of technology to give hazel free installation.
Training is Integral part and core value of our company. We always encourage new designers and over the last few years we have been encouraging this activity at our studio.
Internship to students for 6 months
Few institutes have tied up with us to encourage students in having practical exposure for the process of designing and placed in our company for same. We have a process to train these students and help them in understanding the subject of designing and there by minimising the gap between learning's and practical application of subject. During the end of tenure students who have established good learning's and behaviour are facilitated with "Internship certificate".
Curated Partners. Great Products, provides personal service, competitive prices, and exceptional quality…
100% SATISFACTION GAURANTEED
BRANDS OWN MANUFACTURING UNIT